F O R M L A B
BIOGRAPHY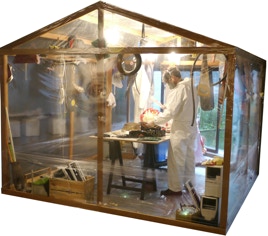 Les Joynes
(US)
Lives and works in New York.








(image: Joynes in sculpture performance at the Brazilian Museum of Sculpture).
Les Joynes (US) is an interdisciplinary artist that uses experimental practices to explore site and social memory. He is founder of FormLAB - a nomadic installation series that has exhibited in Asia, the Americas and Europe and serves on the Editorial Board for ProjectAnywhere, a journal on site specific art at Parsons School of Art, The New School and University of Melbourne, Australia and is a scholar on visual cultures at Columbia University. He was CEC ArtsLink Grantee for Mongolia (2014) and St. Petersburg (2017) and recipient of Fulbright Hays US Public Diplomacy Awards for Mongolia and China; The University of the Arts London Transnational Art, Identity and Nation (TrAIN) Fellowship; and the US Department of State ZERO1 Art and Technology Network.


A graduate of Goldsmiths College, University of London, Les completed his masters in fine art at Musashino Art University, Japan; PhD from the Faculty of Art, Environment and Technology, Leeds Metropolitan University, UK; and Post-Doctorate on Performance at the School of Art and Communications (ECA) at University of São Paulo in Brazil.


Les's new work explores historicities and "folds in time" in and around urban centers, former monument spaces and their relation to social cohesion and collective memory and methodologies pioneered by scientist/artist Fernand Deligny (1913-1996)


He is recipient of the US Fulbright-Hays Award for Mongolia and US Public Diplomacy Mission China Award; Edwin Austin Abbey Fellowship for Public Art; the Japan Ministry of Culture Scholarship; The Royal Geographical Society of Great Britain (FRGS) and the Taiwan Ministry of Education Scholarship. Publications Include: Going Beyond, Art as Adventure (Cambridge, UK); Mapping Madness: Inside Out Art Museum, Beijing (Neiman Foundation, New York); ProjectAnywhere V2 (Parsons, New York); Looking to New Institutional Models: China's Cultural Landscape by Mid-Century (Long Museum, Shanghai); Art in America; Springer (Vienna) and his work has featured in Art Monthly (UK), Playgraph (Japan), Commons and Sense (Japan), Sculpture Magazine (US), NHK Television (Japan). He serves on the editorial board and artist-selection for ProjectAnywhere, Australia. He has presented on contemporary art at Cambridge University; University of California; the Bauhaus Foundation Dessau, Germany; Pro-Arte, St. Petersburg, Russia; and La Salle College of the Arts, Singapore.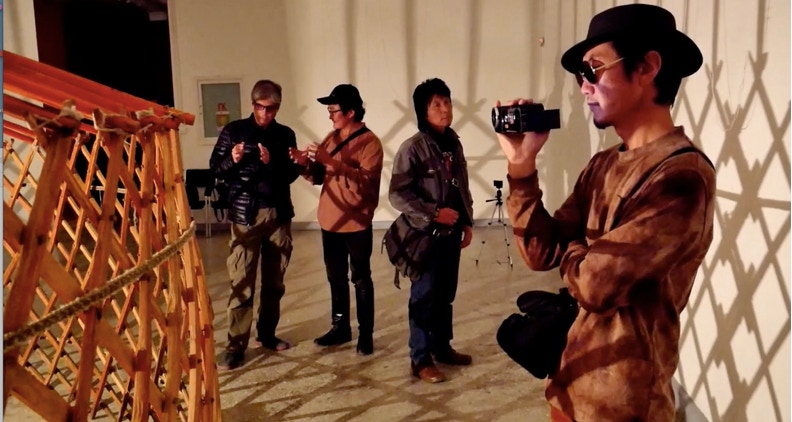 Image: Les Joynes (left) and members of Blue Sun installing FormLAB at Zanabazar Museum of Fine Art, Ulaanbaatar, Mongolia, 2014.
All Rights Reserved 1996-2020 © FormLAB, Les Joynes, Joynes LLC, ARS New York and DACS London.